This baby Araripesuchus is getting ready to sneak up on their mother in the other room. Do you think they were able to scare their mom? What color will you make this mischievous Araripesuchus? Feel free to draw other things into the background or leave it blank. The choice is yours!
You can download this page by clicking the download button below. It's free.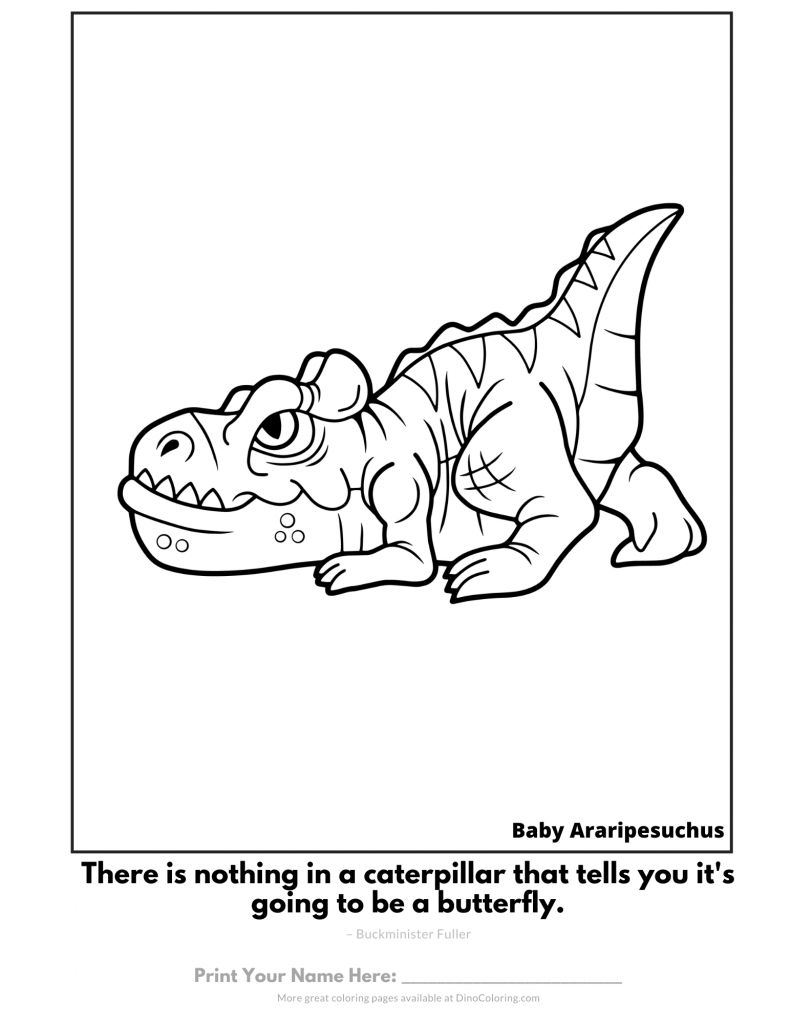 Download and Printing Instructions: Click the Download PDF/Print to easily display the image for printing or saving – controls will appear at the top of the image. Or for a smaller file click the Download PNG button to see the image in your browser then right-click on it to save it to your computer.