This baby Parasaurolophus just hatched today. When they opened their eyes, the first thing they saw was their mom which made them smile. The baby is excited to explore this new world with their mom, as well as their siblings once they hatch. What color do you think Parasaurolophus eggs are? Have fun coloring the Parasaurolophus and her baby and the prehistoric plants around them.
You can download this page by clicking the download button below. It's free.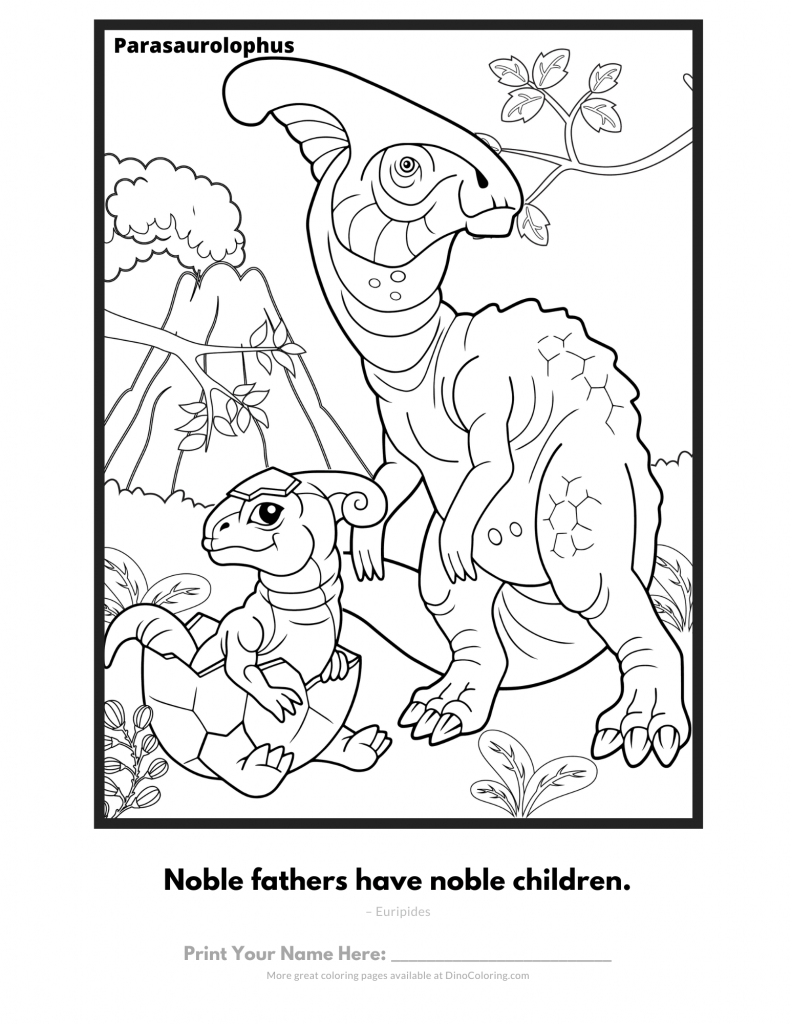 Download and Printing Instructions: Click the Download PDF/Print to easily display the image for printing or saving – controls will appear at the top of the image. Or for a smaller file click the Download PNG button to see the image in your browser then right-click on it to save it to your computer.