This baby Pteranodon just hatched a few minutes ago. Their mom knew the babies were hatching today and she was so excited that she sat there watching and waiting all day. She was getting impatient and decided to fly quickly around the neighborhood to pass the time. On her way back, she saw that one of the babies hatched, which made her smile. She now gets to watch the rest of the babies hatch throughout the day. What color will you use for the hatching Pteranodon babies and their mother? Have fun coloring the Pteranodon and her baby and the prehistoric plants around them.
You can download this page by clicking the download button below. It's free.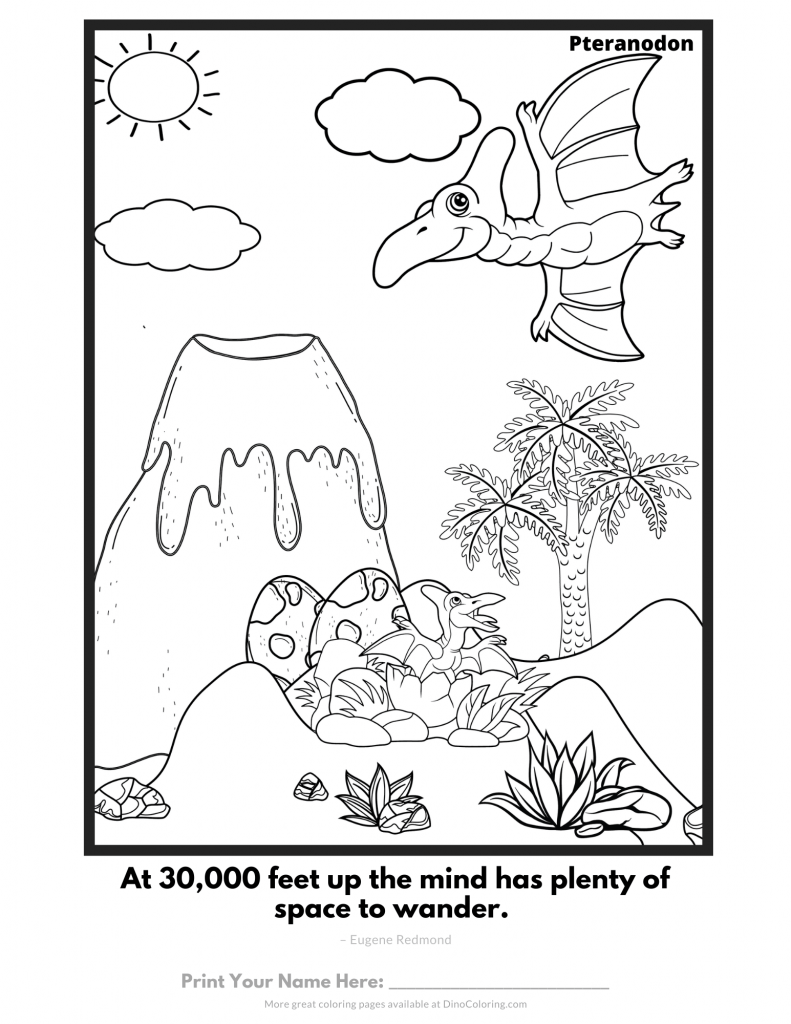 Download and Printing Instructions: Click the Download PDF/Print to easily display the image for printing or saving – controls will appear at the top of the image. Or for a smaller file click the Download PNG button to see the image in your browser then right-click on it to save it to your computer.