While this Brontosaurus was on its way to meet a friend, their friend said his other friend would be joining them. This Brontosaurus sometimes gets nervous and shy when meeting new people. He wasn't sure if he wanted to go still, but he chose to be fearless and face his fears. Color in this fearless Brontosaurus below. Feel free to add things to the blank background behind him.
You can download this page by clicking the download button below. It's free.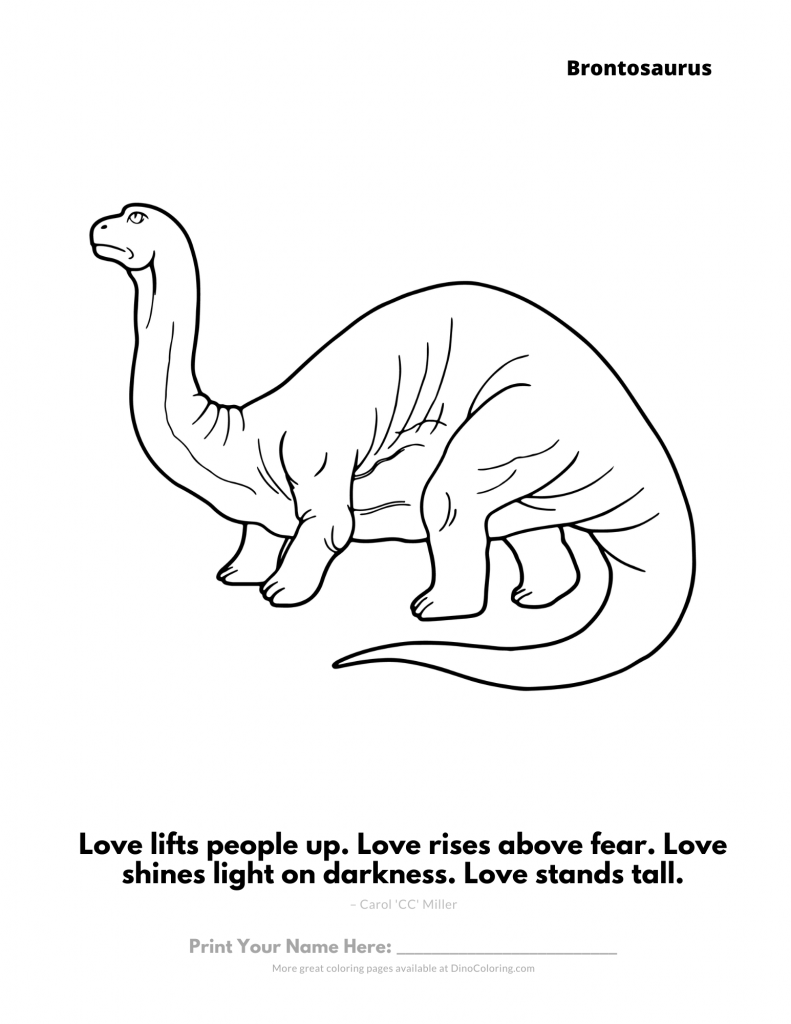 Download and Printing Instructions: Click the Download PDF/Print to easily display the image for printing or saving – controls will appear at the top of the image. Or for a smaller file click the Download PNG button to see the image in your browser then right-click on it to save it to your computer.