This Gallimimus heard a loud boom in the distance and went to explore where it was coming from. As they ran through the forest, he realized that the loud boom was a volcano erupting.

He had never seen a volcano erupt before so he decided to watch the volcano continue to erupt from a safe distance. What color do you think the lava coming from the volcano would be?

Color in the exploring Gallimimus below and the volcano behind them. Don't forget to color in the prehistoric plants around him.
You can download this page by clicking the download button below. It's free.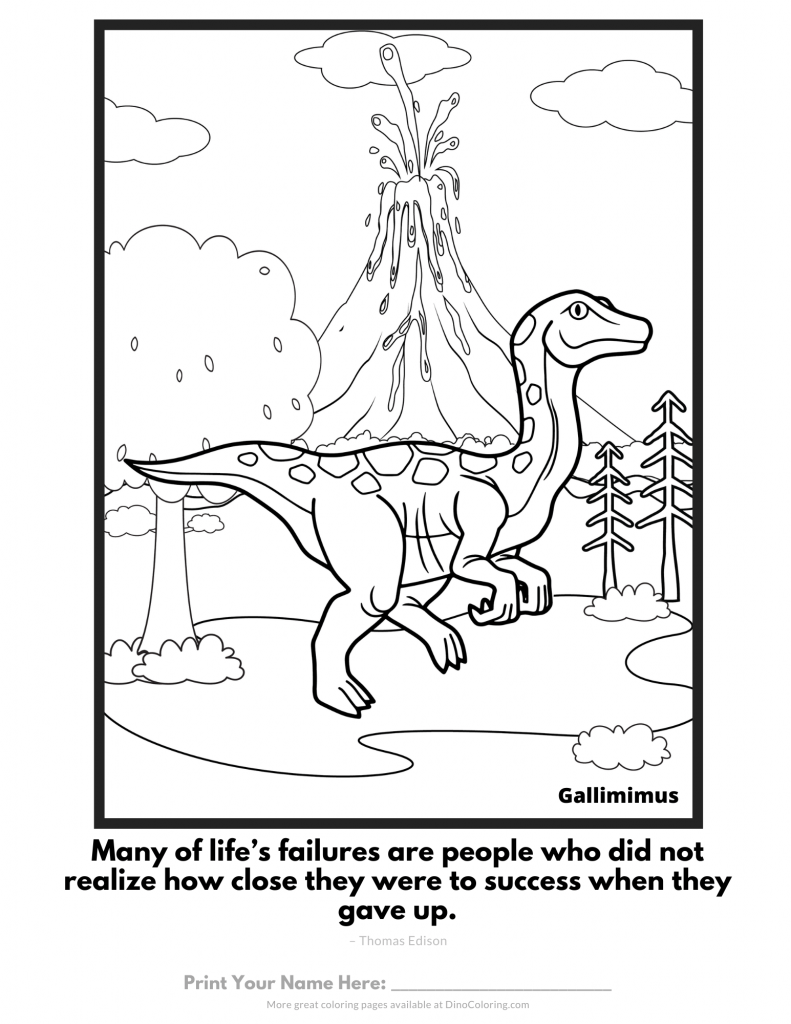 Download and Printing Instructions: Click the Download PDF/Print to easily display the image for printing or saving – controls will appear at the top of the image. Or for a smaller file click the Download PNG button to see the image in your browser then right-click on it to save it to your computer.