Here is Parasaurolophus exploring the forest looking for acorns. Their friend said that he saw acorns while out on a walk and those are this Parasaurolophus' favorite thing to play with. After an hour of looking, they were about to give up, but looked up and found a tree with a bunch of acorns. What color will you use for the Parasaurolophus? Make sure to also color in the plants and smoking volcano behind it.
You can download this page by clicking the download button below. It's free.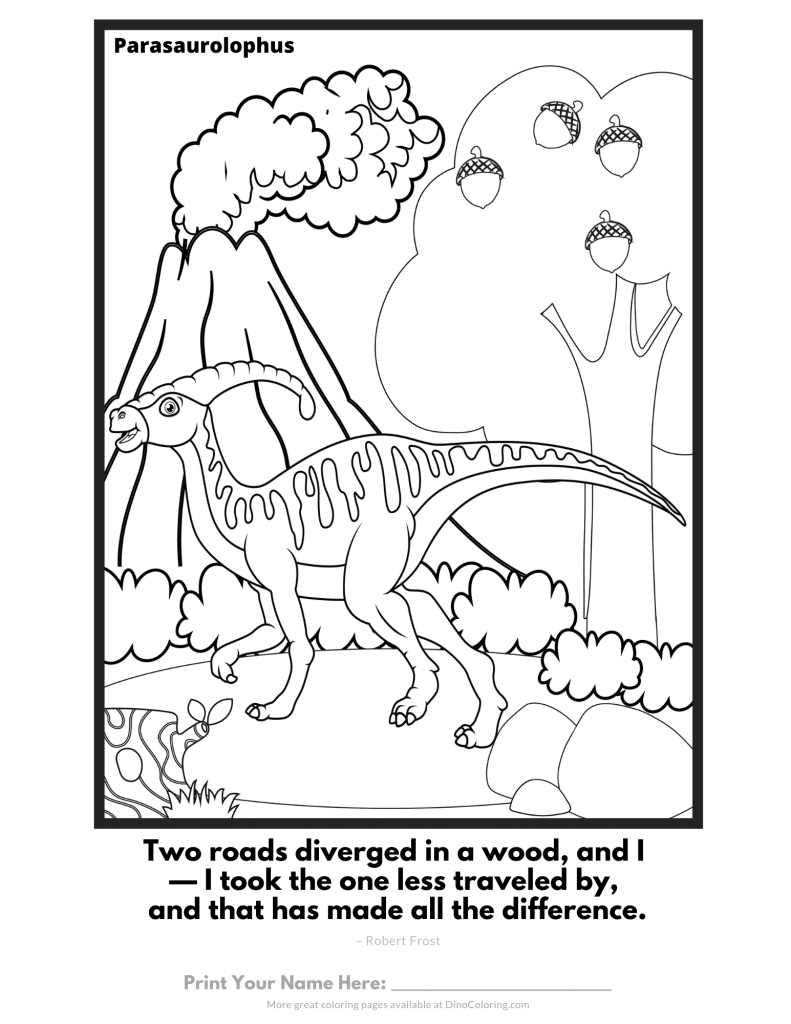 Download and Printing Instructions: Click the Download PDF/Print to easily display the image for printing or saving – controls will appear at the top of the image. Or for a smaller file click the Download PNG button to see the image in your browser then right-click on it to save it to your computer.