Here is a happy Pteranodon flying around the forest in the morning on their way home. While flying around, they heard a volcano start to erupt. They had not seen a volcano erupt in a while, so instead of going home, they decided to watch it erupt for a while and flew closer to it to get a better view. This happy Pteranodon is ready to be colored. Make sure to also color in the volcanoes and prehistoric plants in the background.
You can download this page by clicking the download button below. It's free.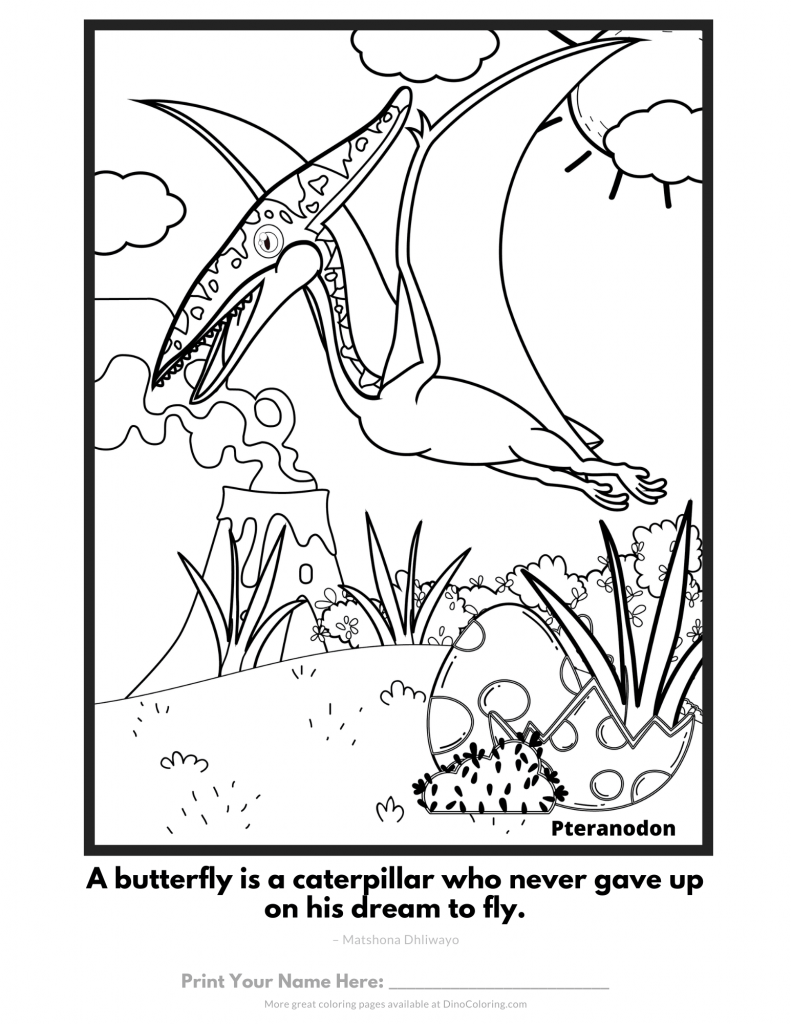 Download and Printing Instructions: Click the Download PDF/Print to easily display the image for printing or saving – controls will appear at the top of the image. Or for a smaller file click the Download PNG button to see the image in your browser then right-click on it to save it to your computer.