These four babies in this picture are a Spinosaurus, a Parasaurolophus, a Plesiosaur, and Triceratops. Their parents set up this playdate so they could get to know each other better and become good friends. Color in these four babies using the colors you like. You can make them match or make them look completely different. It is up to you!
You can download this page by clicking the download button below. It's free.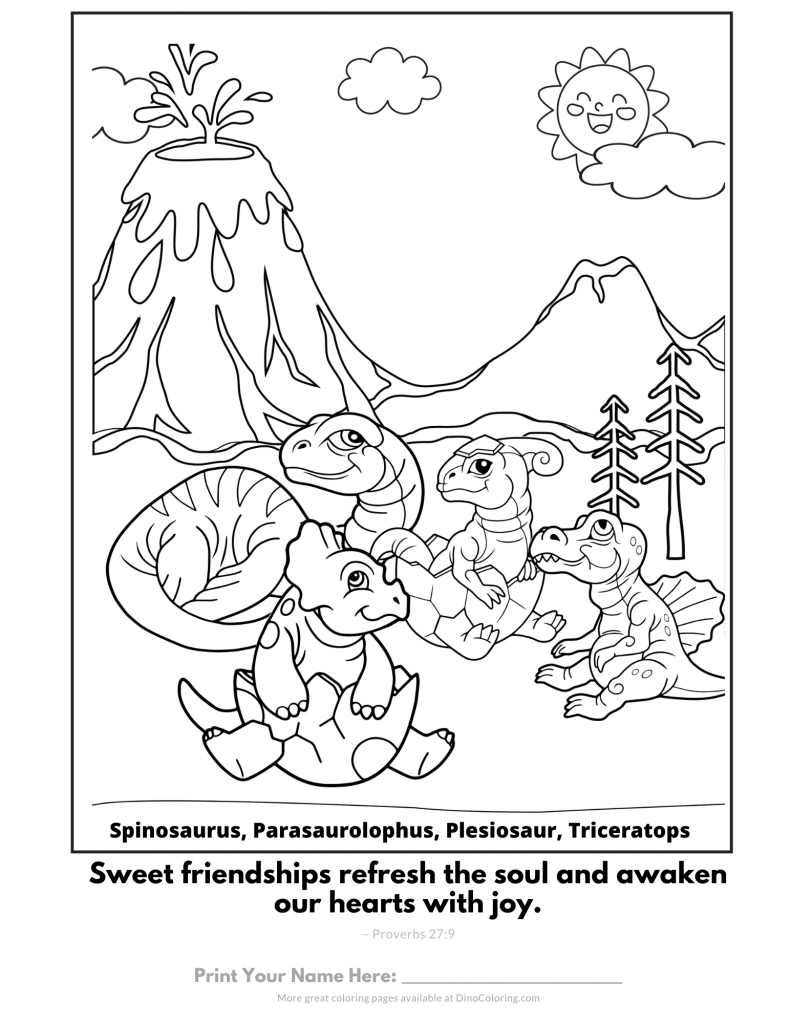 Download and Printing Instructions: Click the Download PDF/Print to easily display the image for printing or saving – controls will appear at the top of the image. Or for a smaller file click the Download PNG button to see the image in your browser then right-click on it to save it to your computer.