This baby Stegosaurus is very excited to go for a walk on a nice, sunny day. They decided to explore the forest and found a lot of interest prehistoric plants during the walk, which made them happy. But, when they came across an erupting volcano that made them even happier because they never saw one before. What color do you think the plants and volcano are? Do you think the baby Stegosaurus is the same color or a different color? You get to chose how you would like to color the smiling baby Stegosaurus and the scenary around them.
You can download this page by clicking the download button below. It's free.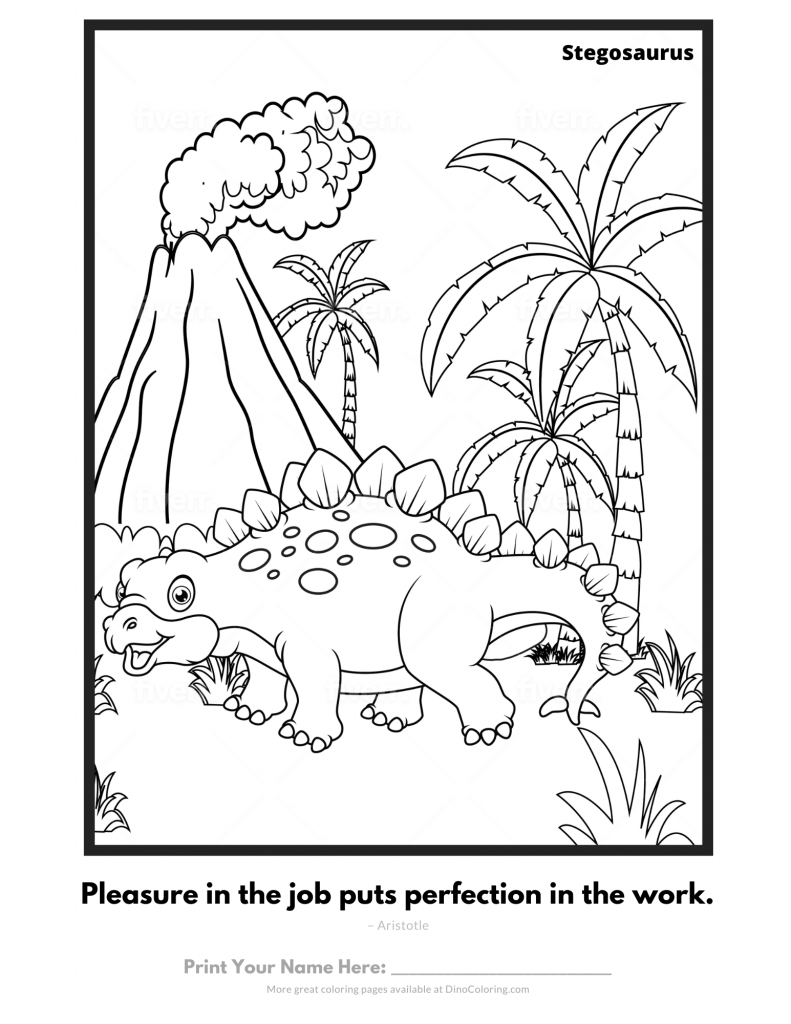 Download and Printing Instructions: Click the Download PDF/Print to easily display the image for printing or saving – controls will appear at the top of the image. Or for a smaller file click the Download PNG button to see the image in your browser then right-click on it to save it to your computer.