This baby Triceratops is getting ready to start his first day of school. He is a little scared to start, but that will not stop him. His is chosing to be brave and is determined to have a great first day. This brave baby is ready to be colored. Feel free to also draw things into the background or keep it blank. Up to you!
You can download this page by clicking the download button below. It's free.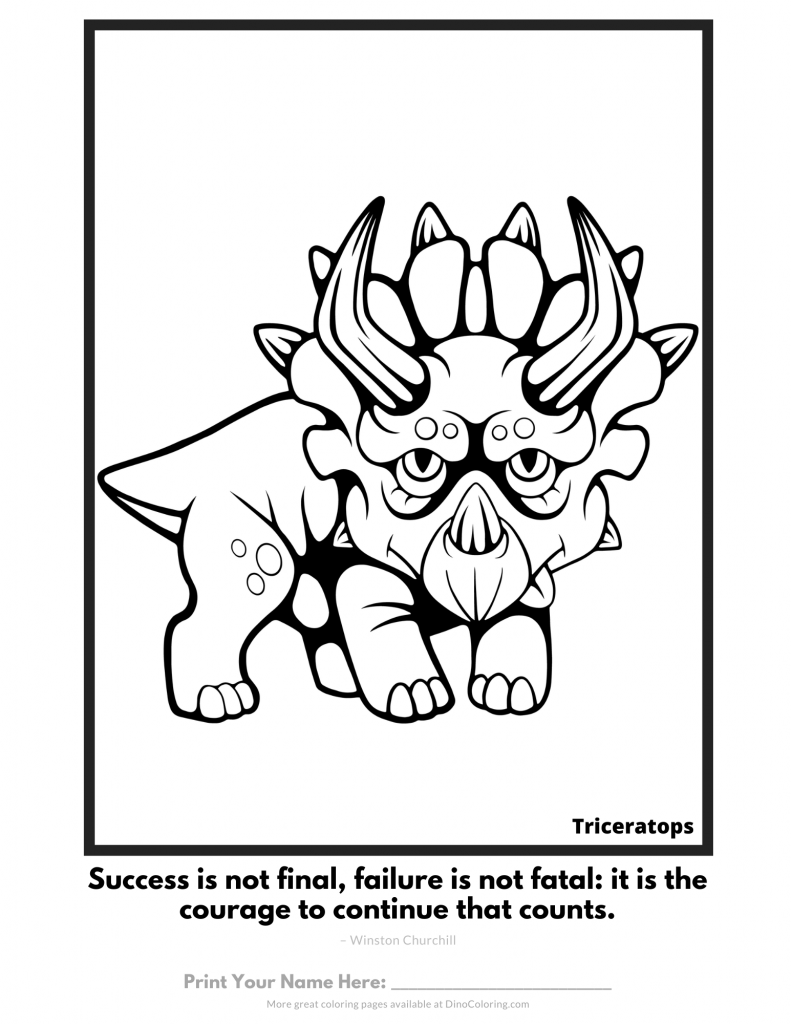 Download and Printing Instructions: Click the Download PDF/Print to easily display the image for printing or saving – controls will appear at the top of the image. Or for a smaller file click the Download PNG button to see the image in your browser then right-click on it to save it to your computer.