This Tyrannosaurus Rex was out for a walk when a volcano suddenly erupted. This scared him and made him jump in the air and almost fall over. His friend saw this happen and started laughing at him. At first he was upset, but then he found it funny and started laughing himself. You get to chose how you would like to color in this laughing Tyrannosaurus Rex and the prehistoric plants and scenery around them.
You can download this page by clicking the download button below. It's free.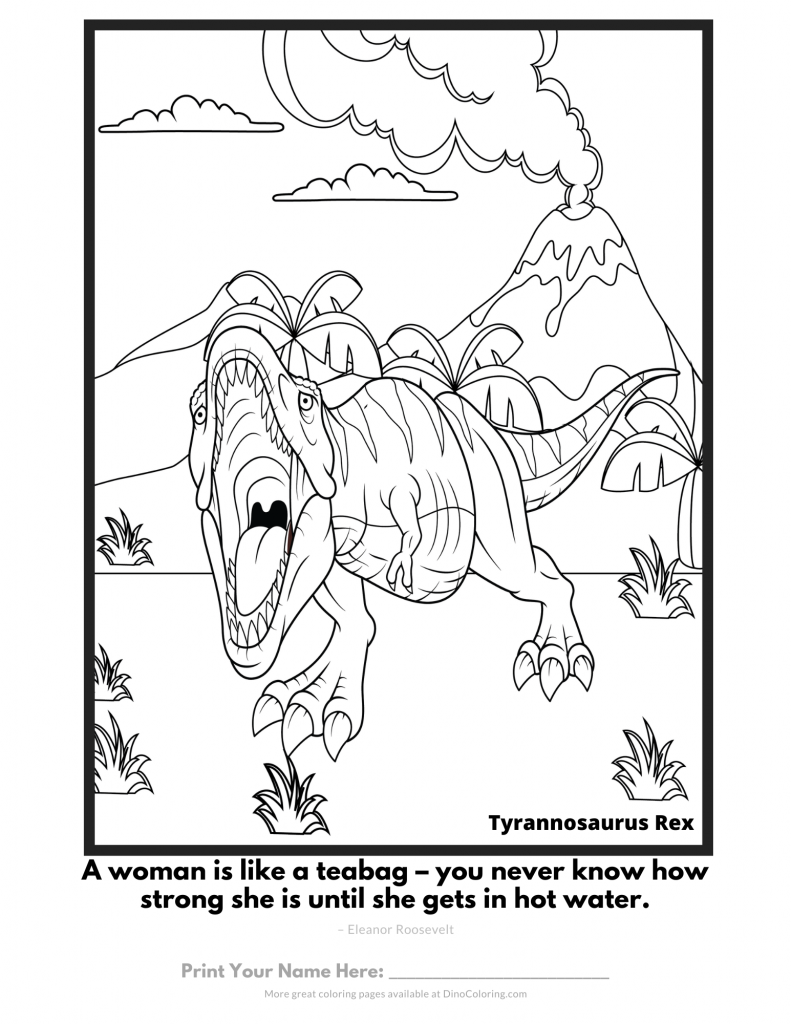 Download and Printing Instructions: Click the Download PDF/Print to easily display the image for printing or saving – controls will appear at the top of the image. Or for a smaller file click the Download PNG button to see the image in your browser then right-click on it to save it to your computer.