This Tyrannosaurus Rex was out with a friend. While walking, their friend pulled out a camera to take some cute pictures of each other. While taking pictures, a volcano erupted so they thought it would be a good background for a picture. This coloring page shows this Tyrannosaurus Rex posing with the volcano. You get to chose how you would like to color Tyrannosaurus Rex and the prehistoric plants and scenery around them.
You can download this page by clicking the download button below. It's free.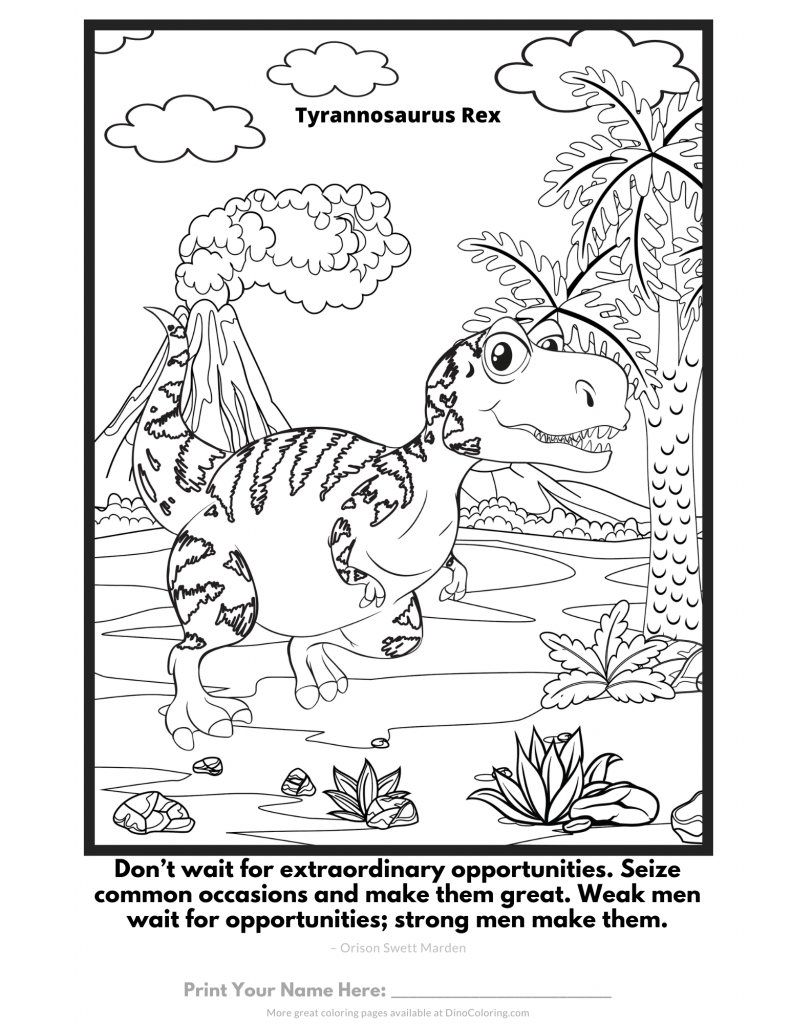 Download and Printing Instructions: Click the Download PDF/Print to easily display the image for printing or saving – controls will appear at the top of the image. Or for a smaller file click the Download PNG button to see the image in your browser then right-click on it to save it to your computer.