This Tyrannosaurus Rex is starting to grow up and wants to be known as scary instead of just cute. His friends told him that if he wants to come across as scary, then he should work on his scary faces. Do you think this Tyrannosaurus Rex is scary? You get to chose how you would like to color in this Tyrannosaurus Rex as he works on his "scary face."
You can download this page by clicking the download button below. It's free.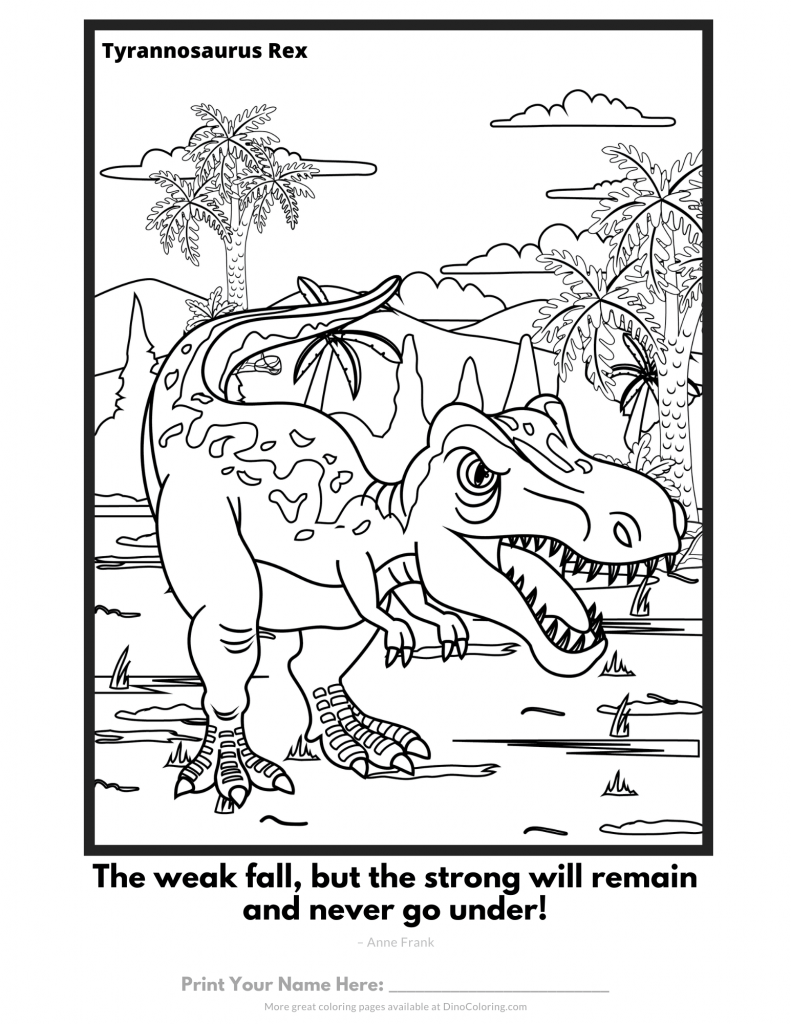 Download and Printing Instructions: Click the Download PDF/Print to easily display the image for printing or saving – controls will appear at the top of the image. Or for a smaller file click the Download PNG button to see the image in your browser then right-click on it to save it to your computer.