This baby Velociraptor hatched earlier this week and since they were born, the weather has not been very nice. Today, was finally a bright sunny day and they decided to go out to explore. Everything around them was so much prettier with the nice and beautiful weather. They couldn't help but stop in awe of everything around them. They are looking forward to exploring the world further. What color will you make this baby Velociraptor in awe? Make sure to color in the prehistoric plants and scenery in the background.
You can download this page by clicking the download button below. It's free.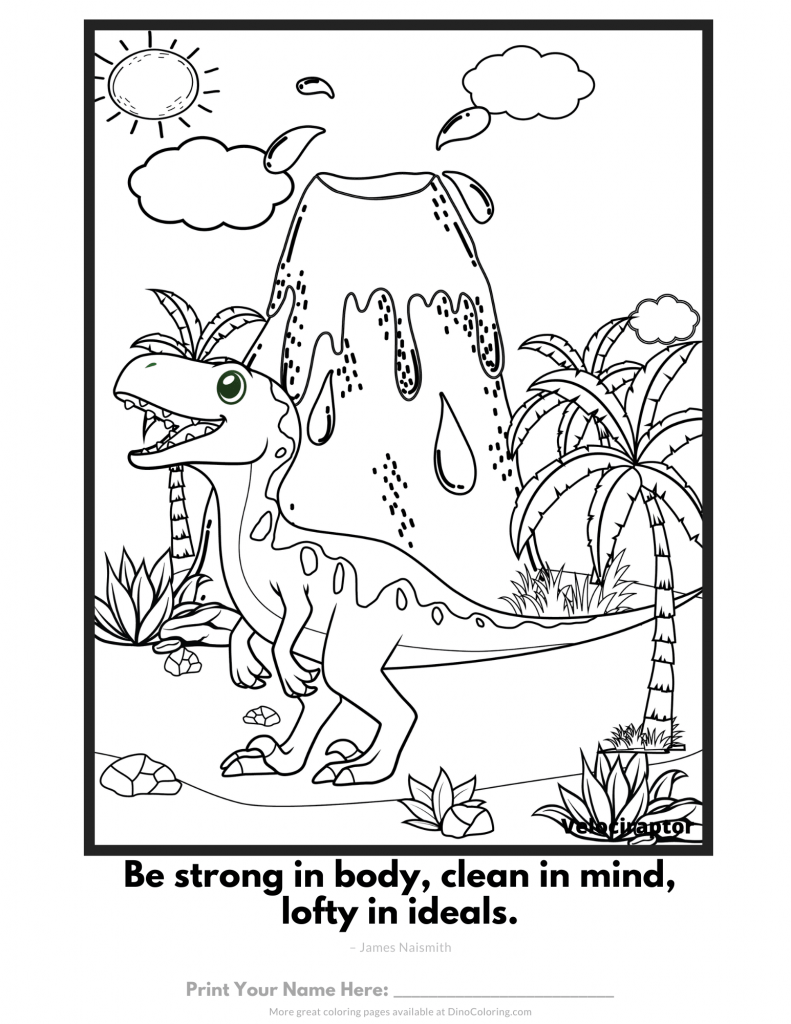 Download and Printing Instructions: Click the Download PDF/Print to easily display the image for printing or saving – controls will appear at the top of the image. Or for a smaller file click the Download PNG button to see the image in your browser then right-click on it to save it to your computer.