Here is a happy Velociraptor on its way to visit family and friends. Visiting family and friends makes this Velociraptor even happier, so that is why there is a smile on their face. Who is your life do you get happy and excited to visit? This happy Velociraptor is ready to be colored. You can also choose to add or draw things to the white background or leave it blank. The choice is up to you!
You can download this page by clicking the download button below. It's free.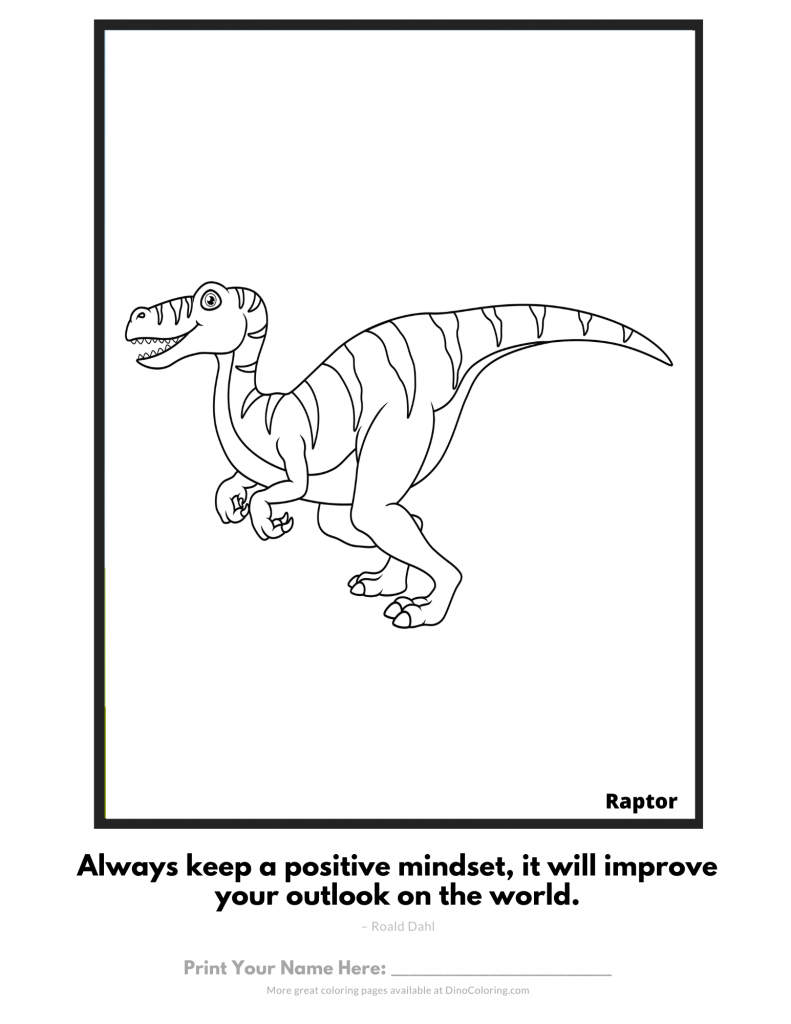 Download and Printing Instructions: Click the Download PDF/Print to easily display the image for printing or saving – controls will appear at the top of the image. Or for a smaller file click the Download PNG button to see the image in your browser then right-click on it to save it to your computer.