This Carcharodontosaurus is posing for a photo. He is not a well-known dinosaur so he wants someone to take a picture of him so that he can get better known among all dinosaur fans .
You can download this page by clicking the download button below. It's free.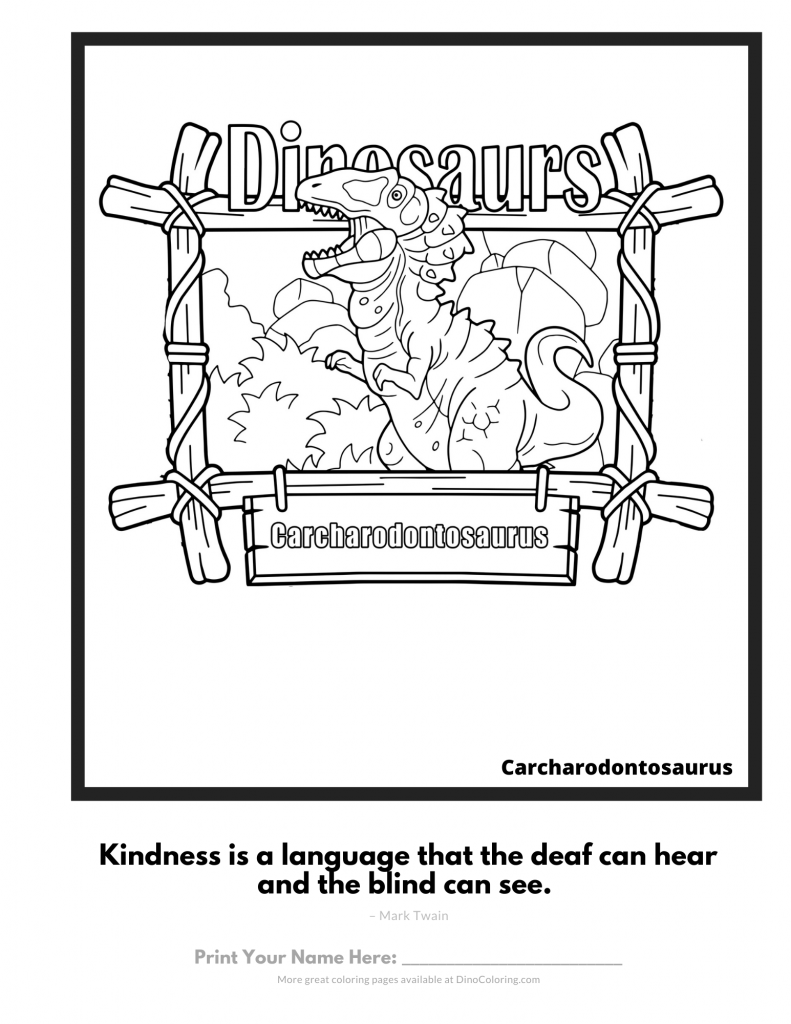 Download and Printing Instructions: Click the Download PDF/Print to easily display the image for printing or saving – controls will appear at the top of the image. Or for a smaller file click the Download PNG button to see the image in your browser then right-click on it to save it to your computer.