This Velociraptor going for a walk with their friends. While in the walk, they noticed a smoking volcano and thought it would be a good background for some pictures. Here is the Velociraptor smiling and posing for a picture, with a nice view of the volcano behind them. What color will you make this posing Velociraptor on a walk? Make sure to color in the prehistoric plants and scenery in the background.
You can download this page by clicking the download button below. It's free.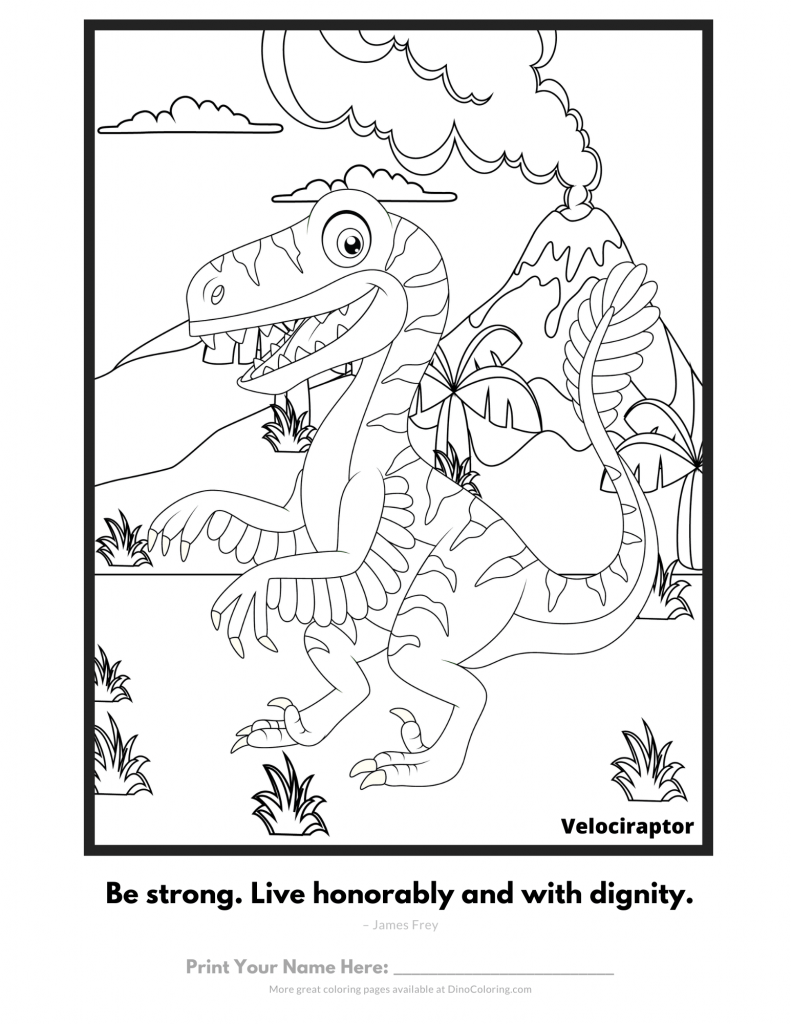 Download and Printing Instructions: Click the Download PDF/Print to easily display the image for printing or saving – controls will appear at the top of the image. Or for a smaller file click the Download PNG button to see the image in your browser then right-click on it to save it to your computer.