This is our growing Carcharodontosaurus coloring page collection. The Carcharodontosaurus is not a well known dinosaur but he is popular among kids that like to color dinosaurs because he has bumps and spikes and really interesting skin. Plus he is ferocious like the T-Rex.
Choose the dino below you want to color and click to access the page were you can download the coloring page you have selected. It is free. It comes as a PDF or PNG file. And the pages are printable.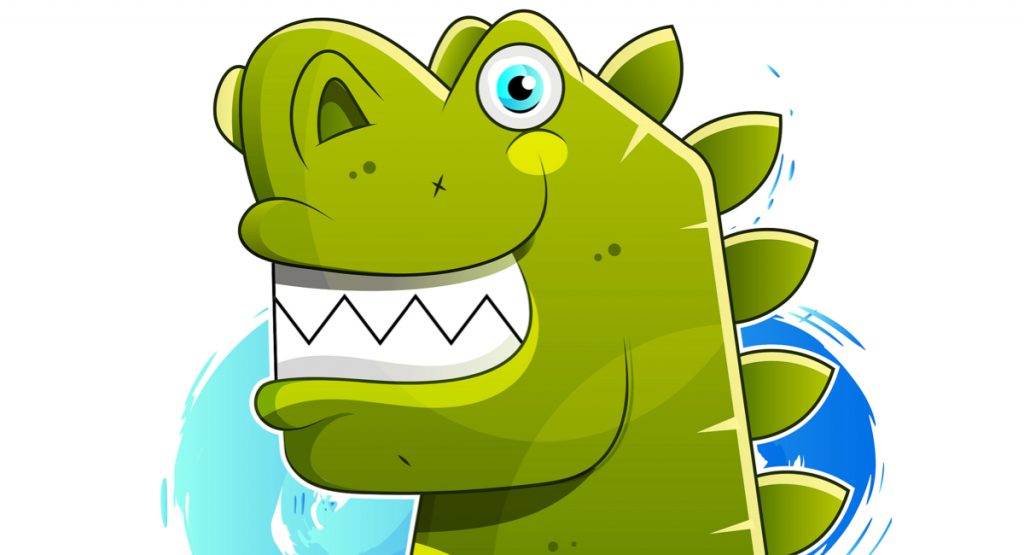 How about a fun free dinosaur coloring treat? Get 5 deluxe dinosaur coloring pages instantly in your email. Simply sign up using the button below. Then each week get free dinosaur coloring pages via email.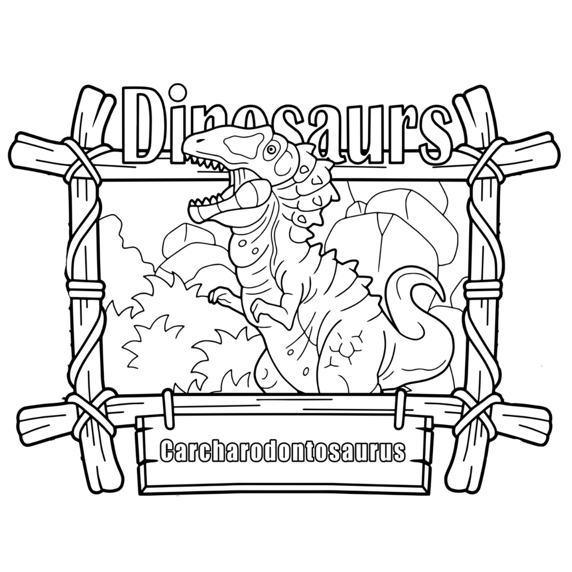 This Carcharodontosaurus is posing for a photo. He is not a well-known dinosaur so he wants someone to take a picture of him so that he can get better known among all dinosaur fans . You can download this page by clicking the download button below. It's free. Download PDF …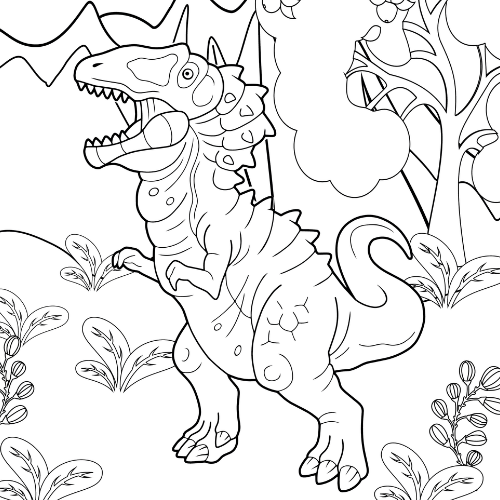 Here is a happy Carcharodontosaurus going for a walk through a field. Walking through the fields is one of his favorite activities and he also loves to sing while he is doing it. What song do you think this happy Carcharodontosaurus is singing? Color in this Carcharodontosaurus how you think …
Here are some more therapods you might like: